Facilities
The Vakantieboerderij Broeresloot offers many different possibilities.
Harbour café
The Harbour Café is an attractive place for social get-together. Enjoy breakfast, dinner or a break for a snack and a drink. We look forward to welcoming you in our café.
Opening times:
April Friday and Saturday at 3:00 p.m.
01 May - 08 July Thursday - Saturday 3:00 p.m. to 10:00 p.m.
July 8 - 30 Sept Monday - Thursday 3:00 p.m. to 10:00 p.m.
Friday and Saturday 3:00 p.m. to 11:00 p.m.
Sunday 3:00 p.m. to 8:00 p.m.
For more information, please visit our website www.havencafesneek.nl
.
Bicycle rental
We offer you the possibility to rent a bicycle for only € 9,00 per day. You will also receive beautiful route suggestions to explore Friesland by bike. Enjoy the fantastic landscape and the beautiful trails. From our location it is by bike 10 minutes to the downtown of Sneek.
Sloop rental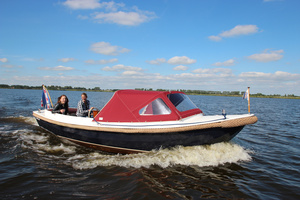 To a waterfront location includes the rental of boats. From here you are by boat in 10 minutes at the Sneekermeer. The boats have good sailing characteristics. We have several boats for rent.
For more information, please visit us in our boats rental.
Playground
For the children we have created a playground in the garden.
Playroom for children and adults
Billiards, table football and children's toys attract all sorts of ages. Socializing for the whole family.
Skûtsje rental
Wonderful sailing with your family or your company on the Frisian waters. You have the choice of a cruise or a tour with a traditional Skûtsje. This is recommended in any case for a weekend!
Trips on the afternoon including skipper could be booked starting from € 500.00. In the high season it is possible to make single journeys on Sunday.